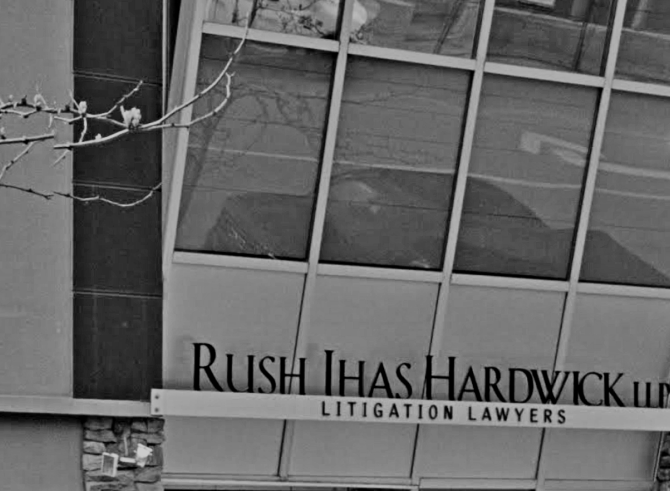 Our History
Rush Ihas Hardwick LLP was founded in 2007 as the first law firm in British Columbia's interior dedicated to excellence in commercial litigation. Since then our commitment to results-driven advocacy has propelled our growth to become the Province's largest boutique litigation firm outside of Vancouver.
Trust & Expertise
Years of pragmatic and skillful lawyering have also earned the trust of our clients, the respect of our peers and a reputation for deep litigation expertise across a broad range of complex litigation matters.
Though we remain based in Kelowna, our lawyers frequently appear in courts across British Columbia on behalf of clients from all over the world.
We compete confidently with Vancouver-based and national law firms with our hallmark sound judgment, nimble lawyering, and assertive, intellectually rigorous advocacy. These qualities deliver results in the courtroom but also, and more often, in negotiated resolutions that achieve our clients' objectives with less time, cost and risk.
We pride ourselves on providing cost-effective service on matters small and large. A key advantage here is our talented young lawyers, who embrace opportunities to learn from our experienced advocates and apply the same excellence-only attitude to every matter. Our investment in these emerging litigators gives us a depth of legal talent and litigation capabilities that are unparalleled in our market.